Abu Dhabi, United Arab Emirates, June 7, 2021 – The International Renewable Energy Agency (IRENA), and the National Energy Administration of the People's Republic of China (NEA) have today agreed to work to strengthen cooperation as the world's largest renewable energy market builds momentum towards the achievement of its carbon neutrality goals. China has pledged to peak its CO2 emissions before 2030 and committed to the achievement of carbon neutrality before 2060.
Under the agreement, IRENA will prepare a comprehensive energy transition roadmap identifying key policy actions, technology solutions and industrial development programmes to enable the realisation of medium- and long-term national renewable energy goals and decarbonisation aims. Joint work will also include the identification of optimal sub-national pathways to carbon neutrality. China has committed to raising its non-fossil fuel share of primary energy to 25 per cent by 2030 and increasing the total installed capacity of solar and wind to 1200 GW by that time.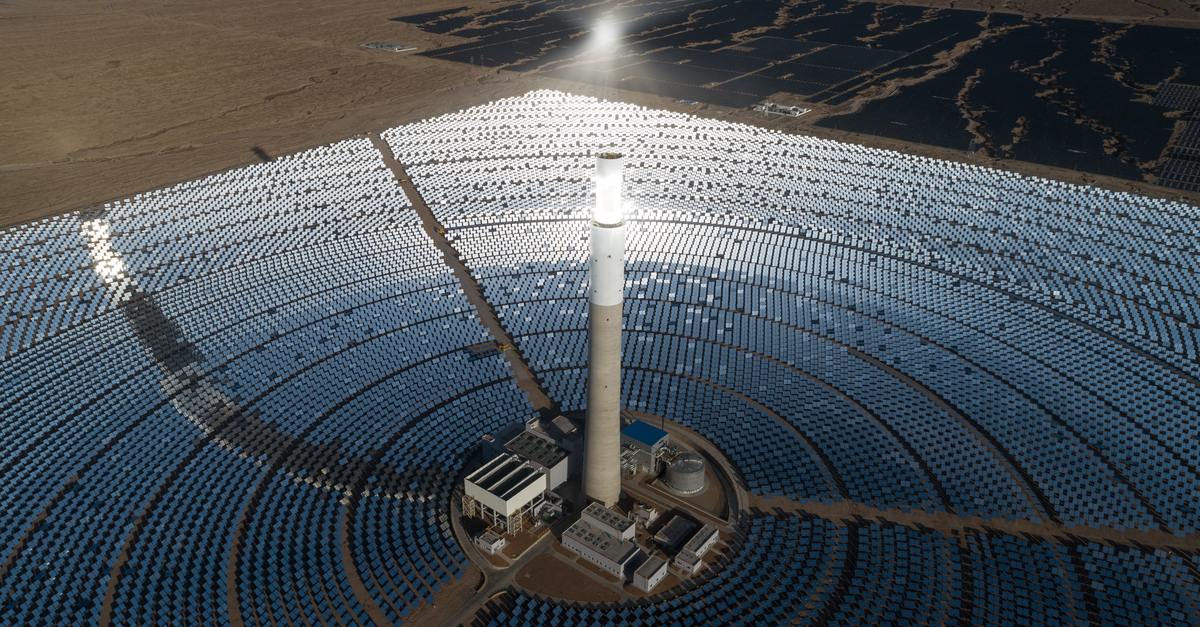 The agreement was signed by Francesco La Camera, Director-General of IRENA and Mr. Zhang Jianhua, Administrator of the NEA.
Francesco La Camera said "IRENA will strongly support China's efforts to achieve its decarbonisation goals at home, while leveraging our unique global platform to bring the benefits of Chinese knowledge and experience to countries pursing their own transitions around the world.
NEA Administrator Mr. Zhang Jianhua said: "Signing this MoU between NEA and IRENA is an important milestone, which will further solidify and strengthen energy transition cooperation between the two parties. We aim to maximise complementarities and share experience, talent and innovation solutions to deliver concreate outcomes to both sides while contributing to the global energy transition."
According to data from IRENA, China installed a record 136 GW of new renewable energy capacity last year (2020) – more than half of global additions in 2020 – with the bulk coming from 72 GW of wind and 49 GW of solar. In total, China accounts for close to a third of globally installed renewables capacity today.
Further areas of cooperation include the co-development of reports relevant within multilateral settings such as G20 and ASEAN, and analysis of technological solutions around the integration of high shares of variable renewables including smart grids, energy storage solutions and technology standards. The two parties will also work closely on the production and use of renewable fuels including biofuels, hydrogen, and e-fuels.
******************
Earlier, on 12 April 2021, IRENA and the State Grid Corporation of China (SGCC), also signed a Memorandum of Understanding (MoU) that will see the two organisations work closely to support grid enhancements, system flexibility and sector-coupling in China and IRENA's Clean Energy Corridor regions.
The agreement aims to advance the global energy transformation towards a net zero energy future particularly in developing countries, in the context of achieving the Paris Agreement objectives and the UN Sustainable Development Goals.
Francesco La Camera, IRENA Director-General said "The coming years are critical for the energy transition … To achieve a 1.5-degree world, the global energy system must align with the necessary decarbonisation pathway this decade. What we do now will significantly impact our collective ability to achieve a net-zero future."
"In this pursuit China is a key energy transition partner," continued La Camera. "Under this agreement our two organisations will work closely to support the creation of an enabling environment for a future power system dominated by renewables. This partnership represents a much-welcomed common effort towards a decarbonised global energy system."
According to the MoU, IRENA and SGCC will work closely across a number of key areas, including:
Explore technical cooperation in the context of existing global regional initiatives, including the Paris Agreement and UN Sustainable Development Goals;
Conduct joint activities and collaborative studies to enhance flexible operation of power grids, decarbonisation of urban energy systems;
Advance technical co-operation in the context of IRENA's Clean Energy Corridor initiatives in Africa and Central America to facilitate the grid development and interconnections with the aim to accommodate greater shares of renewable energy sources;
Co-operate at the country and regional level to strengthen technical capacities related to reliable integration of renewable power in energy systems in developing countries, including through joint training and capacity building.
About IRENA
The International Renewable Energy Agency (IRENA) is an intergovernmental organisation that supports countries in their transition to a sustainable energy future, and serves as the principal platform for international cooperation, a centre of excellence, and a repository of policy, technology, resource and financial knowledge on renewable energy.
IRENA promotes the widespread adoption and sustainable use of all forms of renewable energy, including bioenergy, geothermal, hydropower, ocean, solar and wind energy in the pursuit of sustainable development, energy access, energy security and low-carbon economic growth and prosperity.
Membership in the IRENA is open to those states that are members of the United Nations, and to regional intergovernmental economic-integration organisations. IRENA has 164 members.
Sources: IRENA press release, 07 June 2021 and WOGNEWS-Global Energy Market News, 13 April 2021
https://www.irena.org/newsroom/pressreleases/2021/Jun/China-and-IRENA-Boost-Ties-as-Leading-Renewables-Market-Eyes-Net-Zero-Goals
https://wognews.net/news/2021/4/china-irena-energy-agreement