The world's largest offshore converter station has been installed at the Jiangsu Rudong offshore wind farm in China's Yellow Sea. The 22,000-ton, 15-story steel giant house will provide electricity for 1.36 million households.
The Three Gorges Rudong converter station is the first offshore ±400 kV wind power flexible DC transmission project in China.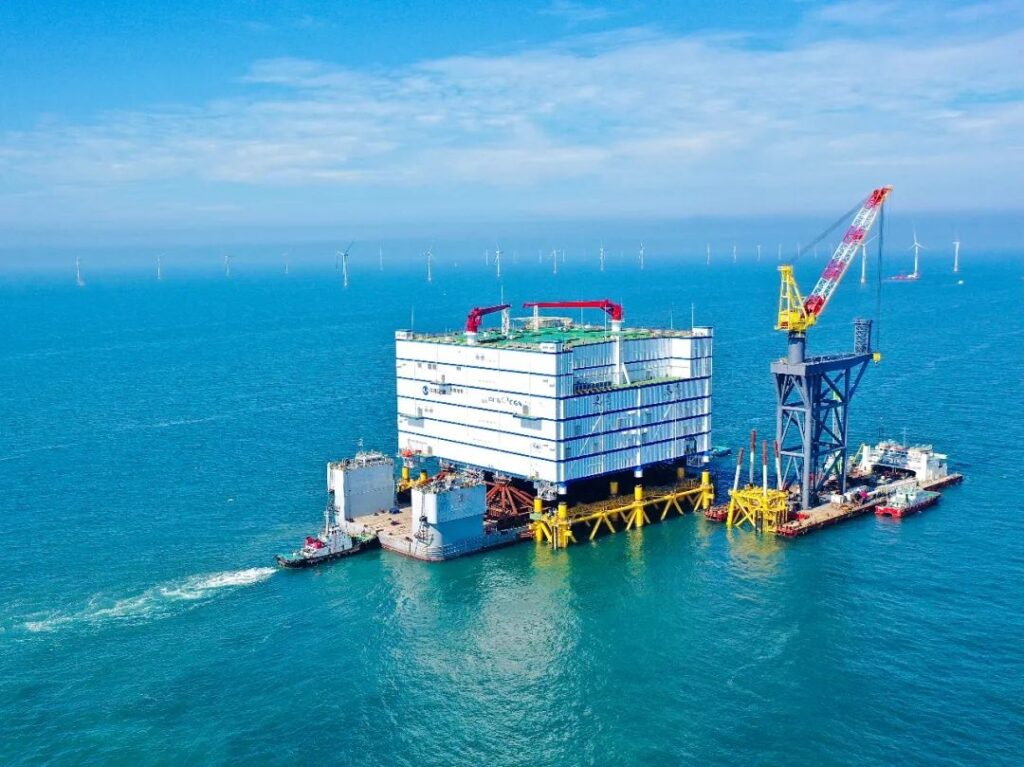 The station will be used to collect 1,100 MW of electric energy from three wind farms -H6, H8, H10 – in the Jiangsu Rudong project being developed by China Three Gorges.
The station will then convert the electricity into DC power and transmit it onshore over a distance of around 100 kilometres, the longest transmission length in China, via a submarine cable.
When the project is in full operation it will be able to provide around 1.36 million households with their annual electricity needs.
The converter station weighs 22,000 tons and is as tall as a 15-storey residential building.
Due to the weight of the unit, China Three Gorges utilised a floating tow installation method, using the ships' ballast and natural tides during the process.
China Classification Society (CCS) provided authentication and survey services for the converter station. CCS' team has been involved throughout the design, construction, transportation, installation, and commissioning stages of the project.
The Rudong offshore wind farm comprises three areas: the 300 MW H8, the 400 MW H6, and the 400 MW H10.
In other news, China Three Gorges (CTG) Renewables announced that on 23 July 2021 that its Shapa offshore wind project, currently under construction off the city of Yangjiang in Guangdong Province, surpassed an installed capacity of 1 GW on 15 July, making it China's first GW-range offshore wind farm.
The wind farm is located around 28 kilometers off Shapa Town, Yangxi County, Yangjiang City. It covers an area of ​​50 square kilometers with water depths ranging from 27 metres to 32 metres.
Once fully built, the company's Yangjiang Shapa project will have a total installed capacity of 1.7 GW.
The first phase, the 300 MW Yangjiang Shapa Phase 1, delivered first power at the end of November 2019, while phases two to five have been under construction simultaneously since the beginning of 2020.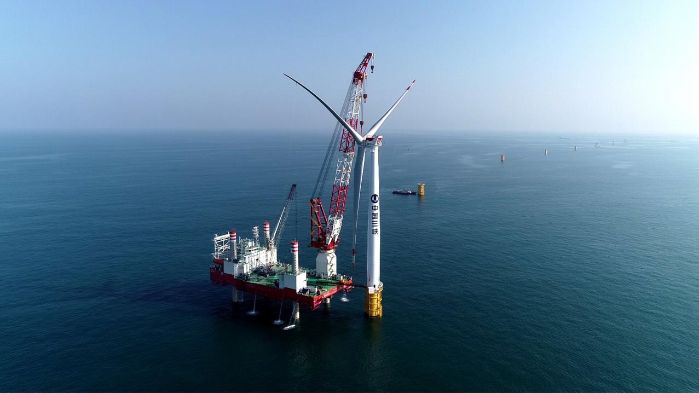 Source: offshoreWIND.biz, 9 August 2021
https://www.offshorewind.biz/2021/08/09/worlds-largest-offshore-converter-station-in-place/