The shortage of electricity in China at present is mainly caused by three factors. The industrial demand for electricity is increasing fast. The price of coal has soared. And local governments are trying to fulfill their emissions cut quotas.
By the end of September, the price of thermal coal had increased about twofold compared with the same period last year, exhausting the interest margin of the power plant operators as the electricity price is settled by the government.
At the same time, the supply of hydropower and wind power decreases in winter, and cannot fill the gap left by the reduction in thermal power.
Since Northeast China mainly relies on coal-fired electricity, the influence of the aforementioned factors on the region is particularly obvious. And the storage of coal that will be used to stoke the public heating system of the region during the long and cold winter further aggravates the already tense supply-demand relations in the coal market.
Moreover, Northeast China is earmarked to transmit power to Shandong province and North China where the demands for electricity outweigh local power generation capacity.
The central government should help Northeast China overcome the difficulties as it cannot do so on its own.
The country should increase the production and supply of thermal coal in the region, adjust the electricity price nationwide to reflect the actual supply-demand relations in the market, provide financing and other forms of support to the State-owned power generation enterprises, and ease the emissions reduction pressure on Northeast China where the economy is already experiencing stagnation.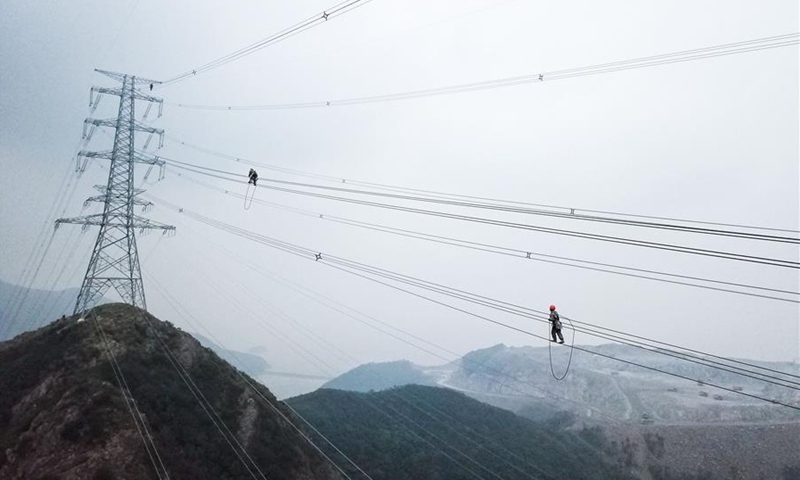 In the long run, the country should accelerate the development of its new energy sector to increase the supply of nuclear power, wind power, solar power and hydropower, while improving the stability of the supply of clean power so as to lay the foundation for adjusting the energy structure.
In this process, the basic demand for electricity must be satisfied. Before the supply of clean power becomes reliable, coal-fired electricity will continue to be the backbone energy in the country's energy portfolio. How soon the country can reduce its emissions does not rest with the pace with which it shuts the coal-fired power plants, but how fast its new energy industries acquire the capacity to meet the economy's rising demand for electricity.
For countries such as China where industrialization is still underway, emissions reduction is not a process of subtraction but a combination of subtraction and addition.
[ 21st Century Business Herald, China ]
Source: China Daily, 29 Sept 2021
http://www.chinadaily.com.cn/a/202109/29/WS61539f2ca310cdd39bc6c354.html?fbclid=IwAR3e2JhqpADYf1nZuIMirm281vgZfStAwIxfmrChaNIoe4mdlOw9nL7N3YI
See also: Global Times, 26 Sept 2021, 'China's power supply tightens as winter dawns – Factories facing electricity crunch; situation set to worsen'
https://www.globaltimes.cn/page/202109/1235145.shtml