BEIJING, Oct. 22 (Xinhua) — China has made progress in preventing solid waste pollution, said a report on the enforcement of the Law on the Prevention and Control of Environmental Pollution by Solid Waste.
All provincial-level regions in China have made their plans to advance waste sorting, stated the report submitted to the ongoing session of the National People's Congress Standing Committee for review.
Waste sorting covered nearly 95 percent of residential communities in 46 pilot cities across China by the end of 2020, noted the report.
In 2020, Chinese cities collected and transported 235 million tonnes of household refuse, and 99.7 percent of garbage underwent harmless disposal.
China's capacity to deal with hazardous waste has continuously improved, the report said, and the country's centralized hazardous waste disposal and utilization capacity exceeded 140 million tonnes per year by the end of last year.
The National Health Commission (NHC) will have multiple measures to improve the disposal of medical waste. These include revising the catalog to realize the scientific classification and disposal of clinical waste. Yu Xuejun, deputy director of the NHC, made these remarks in response to an inquiry from a lawmaker.
China could handle 6,230 tonnes of clinical waste each day by July this year, fully meeting the current need, said Minister of Ecology and Environment Huang Runqiu.
Though some progress has been made in controlling plastic pollution, difficulties remain in reducing the use of plastic products and recycling such items, said Tang Dengjie, deputy head of the National Development and Reform Commission.
To address the problem, Tang urged efforts to reduce the production and use of plastic, especially the improper use of disposable plastic products in key sectors such as e-commerce, food delivery, courier service and accommodation, and promote the alternative to plastic items.
The official also called for improving the standardized recycling of plastic waste to advance the safe disposal of the waste.
The document also noted some shortcomings in the handling of solid waste. These included the unbalanced implementation of the waste sorting system and weaknesses in the safe disposal of solid waste.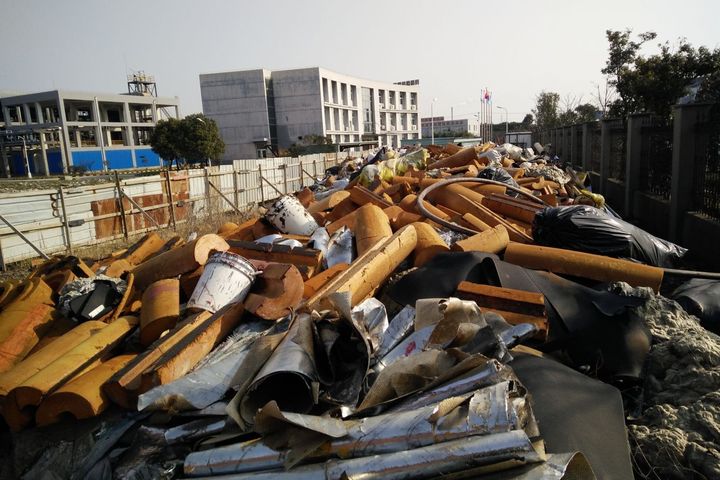 It called for improved relevant regulations and standards and strengthened supervision and law enforcement, among other measures, to address this pollution.
The revised Law on Prevention and Control of Environmental Pollution by Solid Waste came into effect on Sept. 1, 2020.
Source: Xinhua 23 Oct 2021