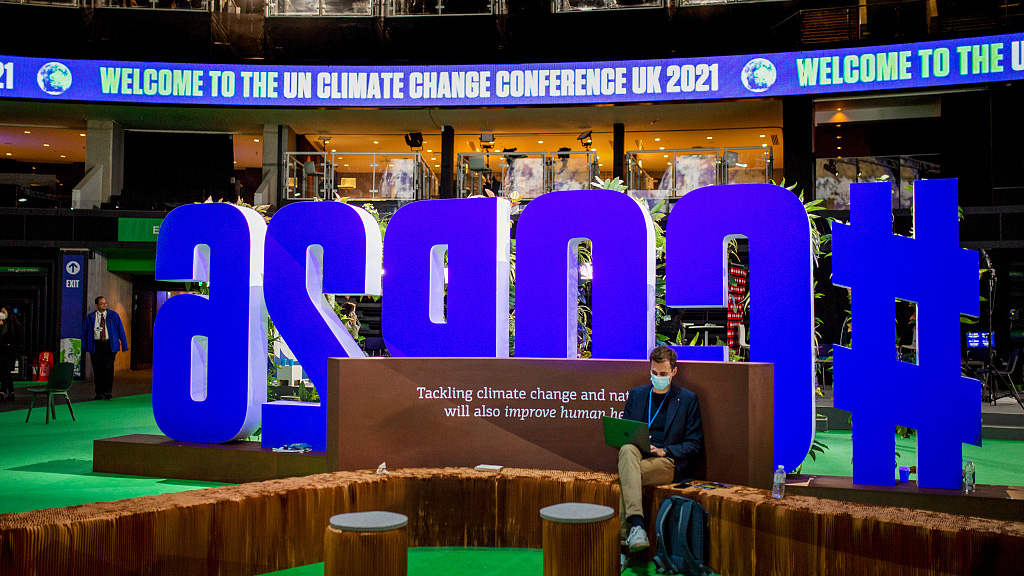 SEE EMBEDDED VIDEO
The United Nations climate change conference concluded in Glasgow on Saturday after a one-day extension, with negotiators agreeing on a new global pact to tackle climate change.
Nearly 200 participating countries adopted the Glasgow Climate Pact at the end of 26th session of the Conference of the Parties (COP26) to the United Nations Framework Convention on Climate Change.
The pact is the first COP agreement to explicitly reference fossil fuels, including oil, gas, and coal, and acknowledge their role in escalating climate change.
The agreement calls for a massive reduction in coal power and fossil fuel subsidies as well as financial incentives to provide aid to poorer countries likely to face the worst impacts of climate change, and it preserves a worldwide goal of limiting global warming to 1.5 degrees Celsius.
The pact also urges developed countries to "urgently and significantly scale up" their adaptation finance and to at least double it from 2019 levels by 2025, en route to meeting a Paris Agreement goal to fund emissions cuts and adaptation equally.
During the conference, a range of wealthy governments stepped up with new pledges – totaling about $960 million – for two key U.N.-backed funds that help vulnerable nations adapt to climate change.
In the final days of the event, China and the United States issued a joint declaration on enhancing actions on climate change in the 2020s, which was widely welcomed and expected to galvanize global collective actions.
Photo: U.N. Secretary-General Antonio Guterres speaks during the Global Climate Action High-level event in Glasgow, Scotland, Britain, November 11, 2021. /Getty
As COP26 wrapped up, however, some stubborn issues, notably climate funding, remained uncertain.
The pact, after resistance from the United States, the European Union and some other rich nations, failed to secure the establishment of a dedicated new damages fund that vulnerable nations had pushed for earlier in the summit.
UN Secretary-General Antonio Guterres said the conference had not achieved key goals such as winning agreement to fully phase out use of coal and to end all fossil fuel subsidies.
Wealthy countries also failed to make good on an unmet $100-billion climate finance commitment to support developing countries from 2020, with the text calling only for the money to be delivered "urgently."
"But we have some building blocks for progress," said the UN chief.
SOURCE: CGTN, 14-Nov-2021.
https://newsus.cgtn.com/news/2021-11-14/COP26-adopts-Glasgow-Climate-Pact-15aDEJxJZiE/index.html