Experts argue China can build on protections for its own forests and expand due diligence to cover overseas products.

[This article is republished in full from China Dialogue under a Creative Commons licence]
Last month, the COP26 climate conference in Glasgow gave new impetus to forest conservation worldwide. Signatories to the Glasgow declaration on forest and land use committed to "halt and reverse" forest loss and land degradation by 2030, while at the same time "delivering sustainable development and promoting an inclusive rural transformation." The 141 countries that signed up contain 90% of global forest coverage.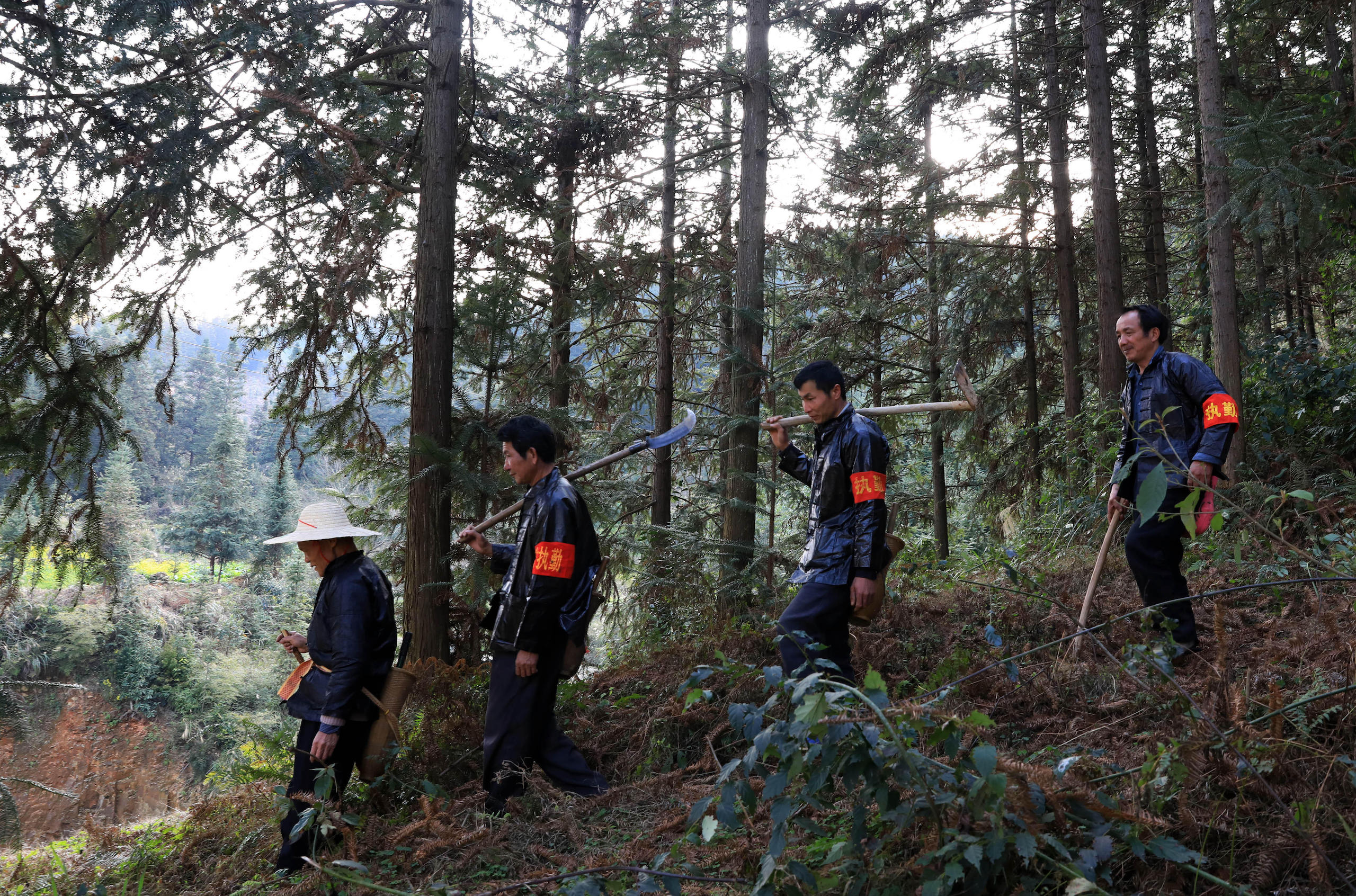 Phasing out coal has received most attention since the COP, but the importance of forest conservation in reducing emissions should not be underestimated. When Climate Action Tracker reviewed the four major initiatives signed during the conference (on forests and land use; methane; coal; and electric vehicles), it found that if OECD nations and the biggest coal power generators all signed up to the coal deal and stuck to it, emissions could be reduced by as much as 2 billion tonnes of CO2 equivalent (GtCO2e) in the year 2030. If all nations signed up to the forest and land use deal, a further 2–3 GtCO2e could be avoided.
The problem is we have seen many deforestation commitments before. In 2014, the New York Declaration on Forests aimed to cut deforestation in half by 2020, and end it by 2030. But a 2020 progress report showed the problem has only worsened since 2014. Will the promises made in Glasgow be realised?
"What's most important this time round is that both China and Brazil have signed. That's a very positive signal," Dimitri de Boer, head of ClientEarth's China Office and team leader of the China–EU Environmental Project, told China Dialogue.
"This is a milestone, for China to participate in the global effort to tackle deforestation associated with commodity production," said Zhu Chunquan, China head of nature initiatives and tropical forest alliance for the World Economic Forum. The decision of China, a major importer of products like soy, palm oil and paper pulp, to sign up to the deal is not a one-off, he added. A number of recent moves demonstrate the country's engagement with the issue.
Just before the Kunming COP15 biodiversity convention in October, China and the EU held their second High-Level Environment and Climate Dialogue. There, China agreed to bolster cooperation on: conservation and sustainable management of forests; supply chain sustainability; and combatting illegal logging and associated trading. This was the first time China's top leadership had stressed the country's support for the global effort to reduce deforestation. And during COP26 in Glasgow, China and the US issued a joint statement which: recognised that ending illegal deforestation would contribute to the goals of the Paris Agreement; welcomed the Glasgow declaration on forests; and stated their plan to work together against illegal deforestation by enforcing their respective laws.
"That very clear signal from the top of the Chinese government indicates this is no longer a sensitive and ambiguous field," said Zhu Chunquan. "It provides new political will for everyone to work together on solutions and speed up the international process."
Zhang Jianping, vice chair of the Chinese Association for Social and Economic Analysis Research, studies green supply chains in China. He thinks the country is putting words into action regarding cooperation on conserving and sustainably managing forests, promoting sustainable supply chains, and tackling illegal logging. Signing up to the forest deal in Glasgow "means China may be yet more active in the future", he adds.
With China committing to more engagement in multilateral and bilateral forest governance frameworks, it is worth looking back at the progress the country has made so far, and at the challenges that remain.
Protecting forests at home
"China's successes in forest governance are plain to see," said Zhu Chunquan, who has been working on international cooperation in forest governance for 30 years and was formerly the International Union for Conservation of Nature's representative in China.
The devastating 1998 China floods brought home the catastrophic consequences of deforestation. Trials of conserving natural forests in the upstream regions of the Yangtze and Yellow rivers got under way that same year. Subsequently, China started banning the felling of natural forests and instead began planting large areas with trees. At the 2009 UN climate conference, the country committed to increasing forest stock by 1.3 billion cubic metres on 2005 levels by 2020. The latest official figures show the actual increase has been 5.1 billion cubic metres. The UN Food and Agriculture Organisation's 2020 Forest Resources Assessment finds that in the last decade there has been more growth in forest coverage in China than in any other country.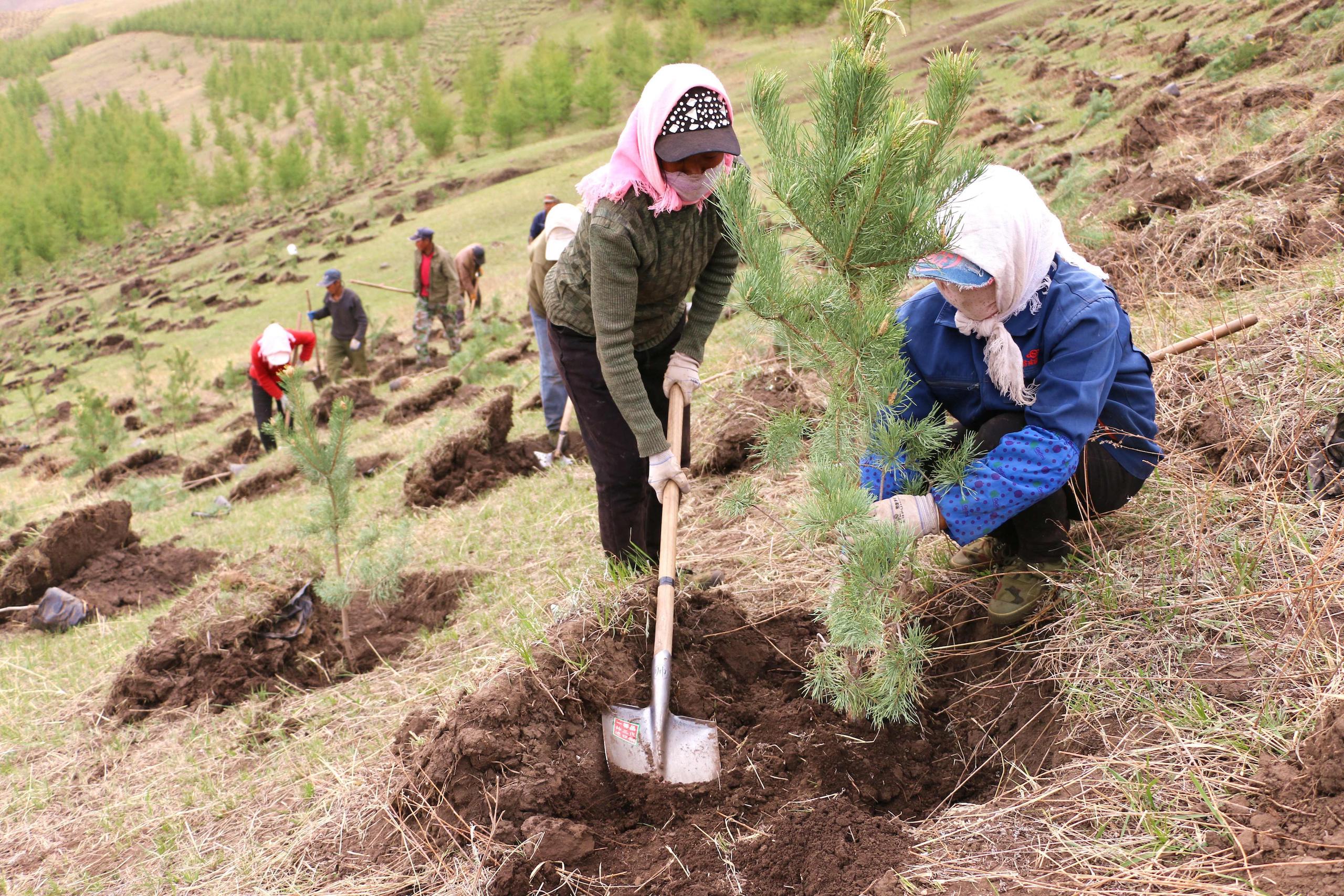 In 2014–17, China brought in a nationwide ban on felling natural forests, and the 2020 revision of its Forestry Law legislated for comprehensive protections for natural forests. "Felling of natural forests was at the point of killing the goose that lays the golden eggs, and a ban was needed," said Ma Lichao, representative in China for international certification body the Forest Stewardship Council. "But the outcome was that China became reliant on imports of timber. Its tree plantations couldn't meet domestic and downstream demand, whether in terms of types of wood, quantity or quality. So temperate timber from North America, Europe and Russia, and tropical woods from Oceania, Southeast Asia, Africa and South America were imported."
And that's just timber. Once China joined the WTO in 2001, net imports of commodities such as soy, meat, vegetable oils and sugar all increased. China moved from being an exporter of agricultural products to an importer. Over the last 20 years, its share of global agricultural trade has risen from 3% to 8.5% – second largest, behind only the US. Production of these commodities is often associated with deforestation risks.
Over 20 years, China has developed a highly effective model of domestic forest governance. And with rapid biodiversity loss and the worsening climate crisis, the significance of forests as habitats and stores of carbon is enormous. China's participation in global forest governance is more urgent now than ever.
Getting into worldwide forest governance
China's imports of both forest and agricultural products have increased in the last two decades, for various reasons. Its timber-processing industry is efficient, high-tech and enjoys low-cost labour, making China the "timber workshop of the world". A significant proportion of timber imports is re-exported after processing in China. Imported agricultural products, on the other hand, are primarily consumed domestically.
In the same two decades, developed nations that buy timber products from China have started tightening up their regulations. The EU, US, Australia and Japan all put laws in place requiring importers to prove timber has been obtained legitimately, rather than from illegal logging.
China has a licensing system in place for felling, transporting and processing timber within its borders, and has developed its own certification system, called the China Forest Certification Council. This system was backed in 2014 by international non-profit the PEFC (Programme for Endorsement of Forest Certification). But those measures only apply to timber felled in China. The real challenge now is how to stop the import of timber illegally felled overseas.
"Some major consumers, like the US, EU, Korea and Japan, all have timber legislation in place. But China, a major consumer, particularly of tropical woods, had no binding requirements in place prior to the revision of the Forestry Law [in 2020]," Zhang Junzuo, program manager with the China–UK Collaboration on International Forest Investment and Trade (InFIT), told China Dialogue.
Illegal timber has been found on Chinese markets, and statistics from Global Witness show rampant illegal logging and deforestation in countries from which China sources 80% of its tropical timber.
China started looking at ways to prevent that very early on. It has been talking with both supplier and customer nations since 2000 and has signed a number of bilateral memorandums on tackling illegal logging and the associated trade. In 2007, the State Forestry Administration (SFA) and Ministry of Commerce provided businesses with guidance on sustainable forestry overseas. In 2009, the SFA issued further guidance on sustainable forestry operations, for use when Chinese firms invested in or used overseas forests.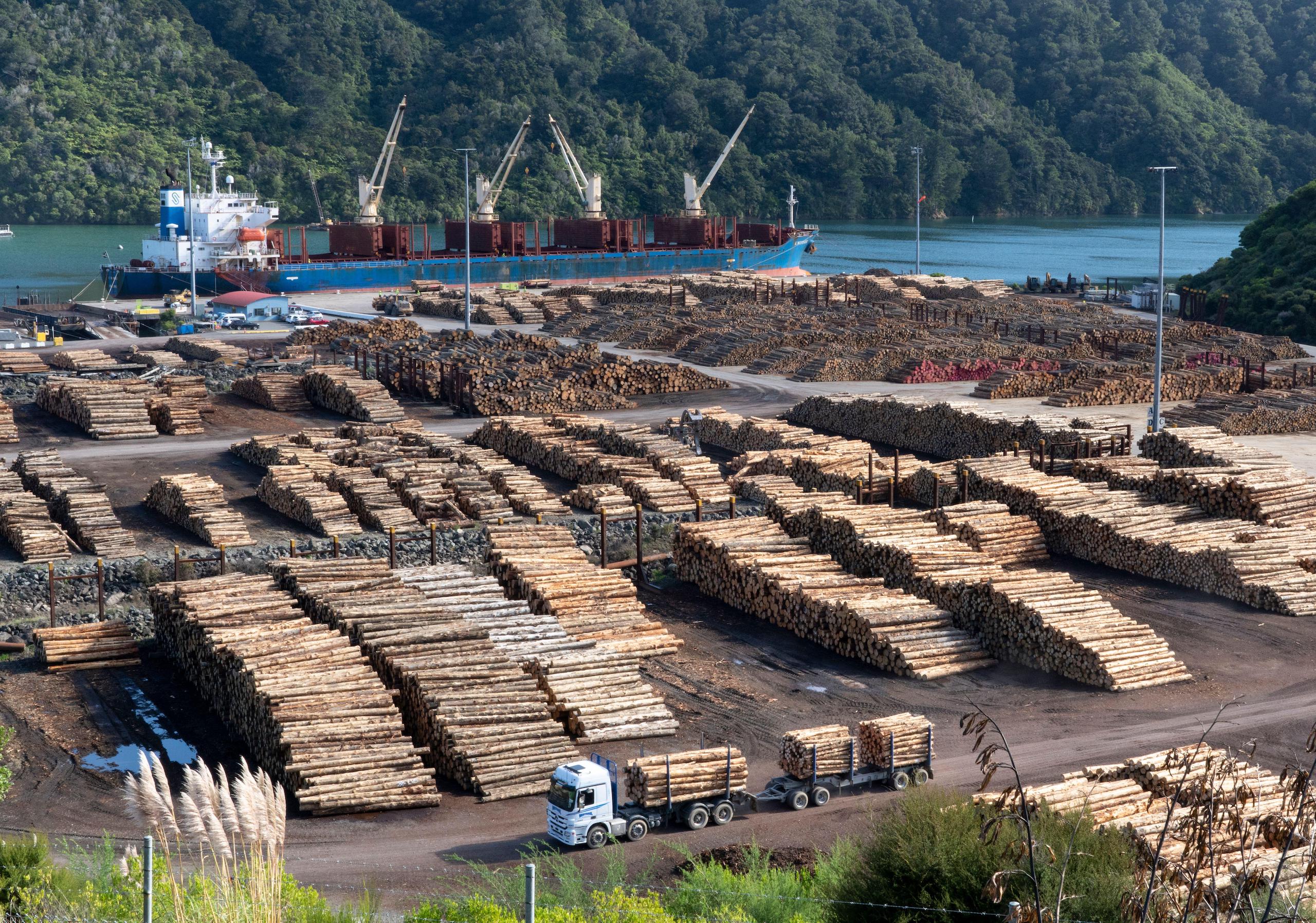 "But these were all voluntary, and there wasn't enough motivation to implement," said Zhang Junzuo. She has been working on cooperation in international development for almost two decades and has witnessed China's progression from protecting its own forests to improving its management of overseas supply chains. "The main problem was a lack of incentives to apply the guidelines. And companies at the time had very little awareness of legality and sustainability issues. The guidelines were very general and not directly applicable, and there were no supporting standards in place." She went on: "But in the 10 years that followed we saw top think tanks and industry associations make the technical preparations. The Chinese Academy of Forestry developed the Chinese Timber Legality Verification System. And the China National Forest Products Industry Association came up with an industry standard for verifying legal timber. Both included content on managing imported timber, but implementation needed clear legislative and policy backing." Zhang says this backing is now in place.
In July 2020, the revised Forestry Law came into effect, finally requiring Chinese firms to be able to trace their timber to a legal source. Article 65 of the amended law requires all timber operators and processors to keep a standing book for entry and exit of raw materials and timber products, and bans firms or individuals from buying, processing or transporting timber known to be from an illegal source.
To ensure enforcement, there have been calls for an implementation rule, which would clarify that the article covers imported timber, and give companies a duty of due diligence to avoid them claiming ignorance. The Ministry of Natural Resources put this implementation rule on its rule-making agenda for 2020, but nothing has yet been released.
In any case, China may be on a path to no longer needing to import timber. Plans were released back in 2018 for developing "reserve forests", with the aim of having 20 million hectares of state reserve forests by 2035. Net growth in forest stock would at that point be around 200 million cubic metres, equivalent to China's current imports of forest products. This would make the country effectively self-sufficient for "general-purpose" timber, another good reason to stop illegal timber coming into the country.
Green supply chains for agricultural products
However, timber isn't the driver of most deforestation, it is merely a by-product. According to a 2020 report from the UN, industrialised agriculture (mostly the farming of cattle, soy and palm oil) was responsible for 40% of tropical deforestation between 2000 and 2010.
China's imports of crops such as soy and palm oil are mainly for domestic consumption rather than export, so it feels less pressure from countries located downstream on the value chain to ensure those commodities are sustainably produced.
Internationally, the strict checks applied to timber are now being extended to cover agricultural products. The EU has recently proposed regulations requiring companies to do due diligence on six commodities: soy, beef, palm oil, timber, cocoa and coffee, and some derivative products such as leather, chocolate and furniture. Last year, the US Congress started discussing similar measures.
"Efforts by the EU and US are important, but many products are sold to China. If China plays ball, that changes everything," said Dimitri de Boer.
But, prior to the recent policy signals in the form of the Glasgow forest declaration and the joint statement with the US, China's attitude towards managing agricultural commodity supply chains gave little cause for optimism. Experts told China Dialogue that the country's first priority is to ensure stable supply of crucial commodities during a time of uncertainty. Moreover, procuring and pricing these products is monopolised by a handful of multinational food giants. Chinese firms are not involved in production and would struggle to influence the source countries, the experts added.
They said this apparently conservative approach is due to a difference in governance style from the US and EU. China tends to make policy, technical and commercial preparations before issuing any public commitments, and to use administrative measures and government finance to ensure these are then met. Moreover, it has always stuck to its principle of non-interference in the internal affairs of other countries. And deforestation is often due to governance capabilities in the country concerned. When regulation there is inadequate, China may not be able to control the behaviour of Chinese its firms, said the experts.
There is not yet a specific policy framework for the sustainability of agricultural imports, but signs of the Chinese government's support for green supply chains can be seen in various non-binding guidance. The latest is a guide on green development in overseas investments, issued in July by the ministries of commerce and of ecology and environment. It calls for companies to stick to "green international rules". When host nations do not have applicable laws, or local environmental rules are too lax, the firm is encouraged to apply standards provided by international organisations, multilateral institutions, or China's own rules. Previously, firms were just told to obey the laws in the host country.
Meanwhile, some Chinese industrial and business groups are working with international organisations to produce voluntary guidelines for sustainable investment, procurement and consumption. Documents produced or being drafted cover palm oil, rubber and meat. In 2017, the CCCMC (China Chamber of Commerce of Metals, Minerals & Chemicals Importers & Exporters) published guidance on sustainably investing in, planting and processing natural rubber, the world's first such guide for this commodity. The CCCMC is using that guidance to help international rubber giant Halcyon Agri improve its governance systems and practices in Cameroon, and has launched a joint initiative with industry associations in Mekong River states designed to make small-scale rubber farms more sustainable.
Chinese NGOs are also working directly with overseas governments. For example, the Global Environment Institute (GEI) has hosted dialogues between the government of the Brazilian state of Mato Grosso and Chinese stakeholders, discussing the demand for sustainable products such as soy and beef, and increasing awareness in China of sustainable farming, "carbon neutral" ranching and certification in Brazil.
Dr Yan Tian, a program officer in the Overseas Investment, Trade and the Environment program at GEI, told China Dialogue this gives producer nations "appropriate guidance and encouragement." She thinks that when it comes to sustainable supply chains with China, the Brazilian government is more willing to listen to Chinese groups than other international organisations or developed world governments, and this helps China and Brazil "work together to solve their own problems".
Looking to the future
Zhang Junzuo told China Dialogue that over the years China has built up a timber supply chain management system that includes guidelines, standards and legislation, and trials are currently underway that will provide a solid foundation for managing the supply chains of agricultural products. She suggests this would be a good starting place for exploring regulation of forest-associated trading.
Last year, CCICED (the China Council on International Cooperation on Environment and Development), a high-level advisory body chaired by Vice Premier Han Zheng, published a report on greening China's soft commodity value chain. It said greening the global value chain is: in China's own interests, aligned with the ideals of the "ecological civilization", and would increase supply chain security. The report suggests China builds on Article 65 of the revised Forestry Law and gradually expands due diligence and audit requirements to cover agricultural products. As there is no single government ministry responsible for this work, the report suggests a high-level inter-ministerial mechanism to overcome limitations in powers or capabilities of any single ministry.
SOURCE: China Dialogue, December 15, 2021.
https://chinadialogue.net/en/nature/from-ending-deforestation-in-china-to-ending-it-everywhere/
Author: Kong Lingyu is a freelance writer covering environment and science. She has previously been a journalist with Caixin Media, and a project manager with Guangzhou Green Data Environmental Service Center, a non-governmental organization in China.


The opinions expresseed in this article are those of the author.