December 30, 2021
SAO PAULO, Dec. 30 (Xinhua) — The first self-constructed and managed green field wind power generation program of CGN Brazil Energy Holdings Co., Ltd. (CGN Brazil) and Participations S. A. has started operation lately, with another wind power project started constructing on the same day.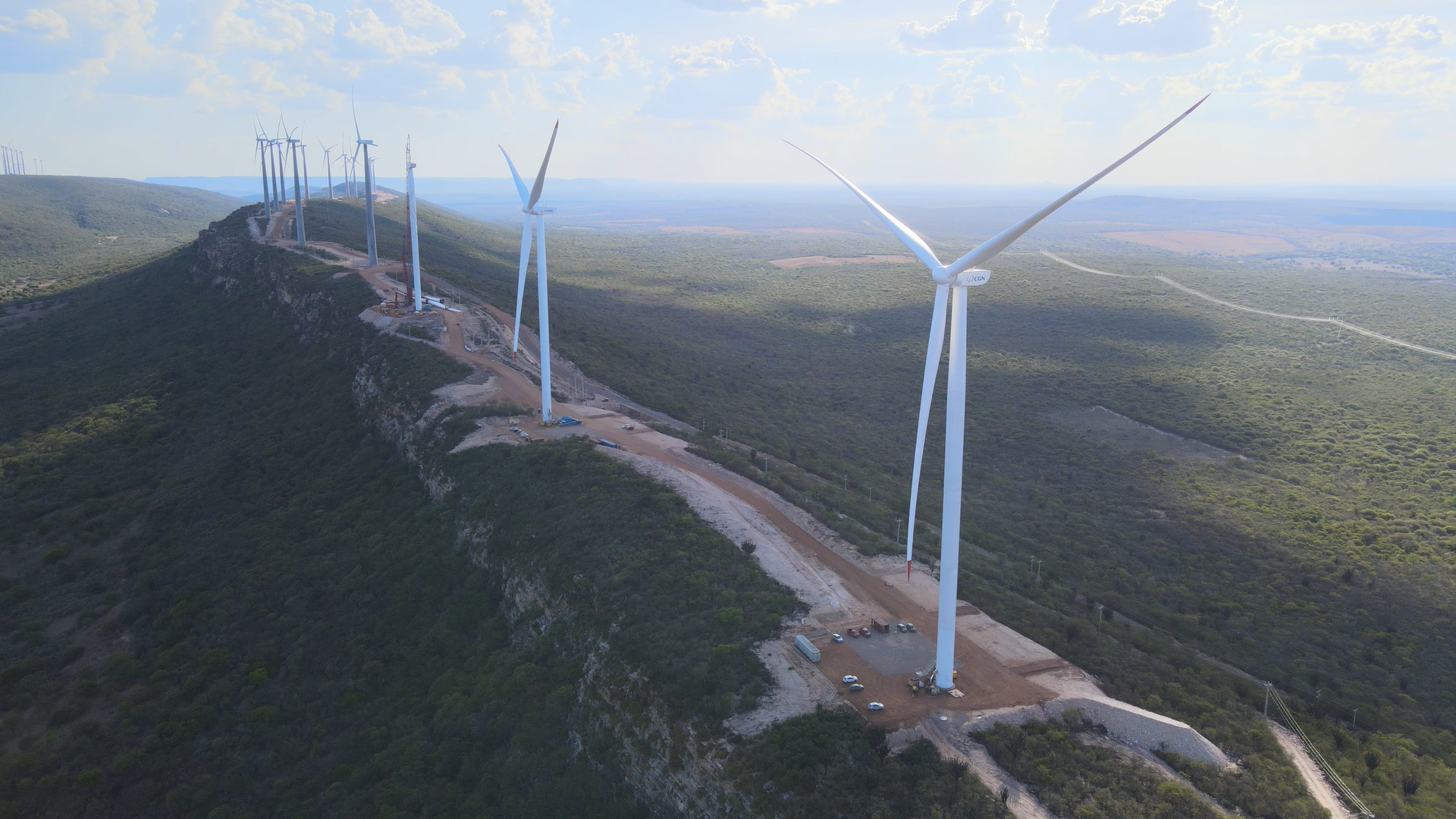 Photo shows the CGN Brazil wind power generation project in Lagoa do Barro, Piaui in northeast Brazil.
With rich wind and solar resources in Brazil and advanced technology, equipment and management experiences from China, the two sides' cooperation in developing the clean energy market has a broad prospect.
Established in June 2019, CGN Brazil successfully incorporated and integrated two companies acquired in Brazil, and had the first batch of wind turbines in the green field wind power generation expansion program in northeast Brazil's state of Piaui connected to the grid with merely 192 days, the shortest time among similar programs in South American. With an installed capacity of 82,800 kw, the program will generate 366 million kwh each year for Brazil.
The recently started wind power generation program locates in Tanque Novo, the state of Bahia, with a planned installed capacity of 180,000 kw and power generation of 720 million kwh each year, which is expected to significantly help with the electricity supply in the state.
Zhang Songlin, board chairman and general manager of CGN Brazil, attributed the progress of the two major programs in such a short period of time to technological advantages, efficient management and joint efforts of Chinese and Brazilian staff of the company.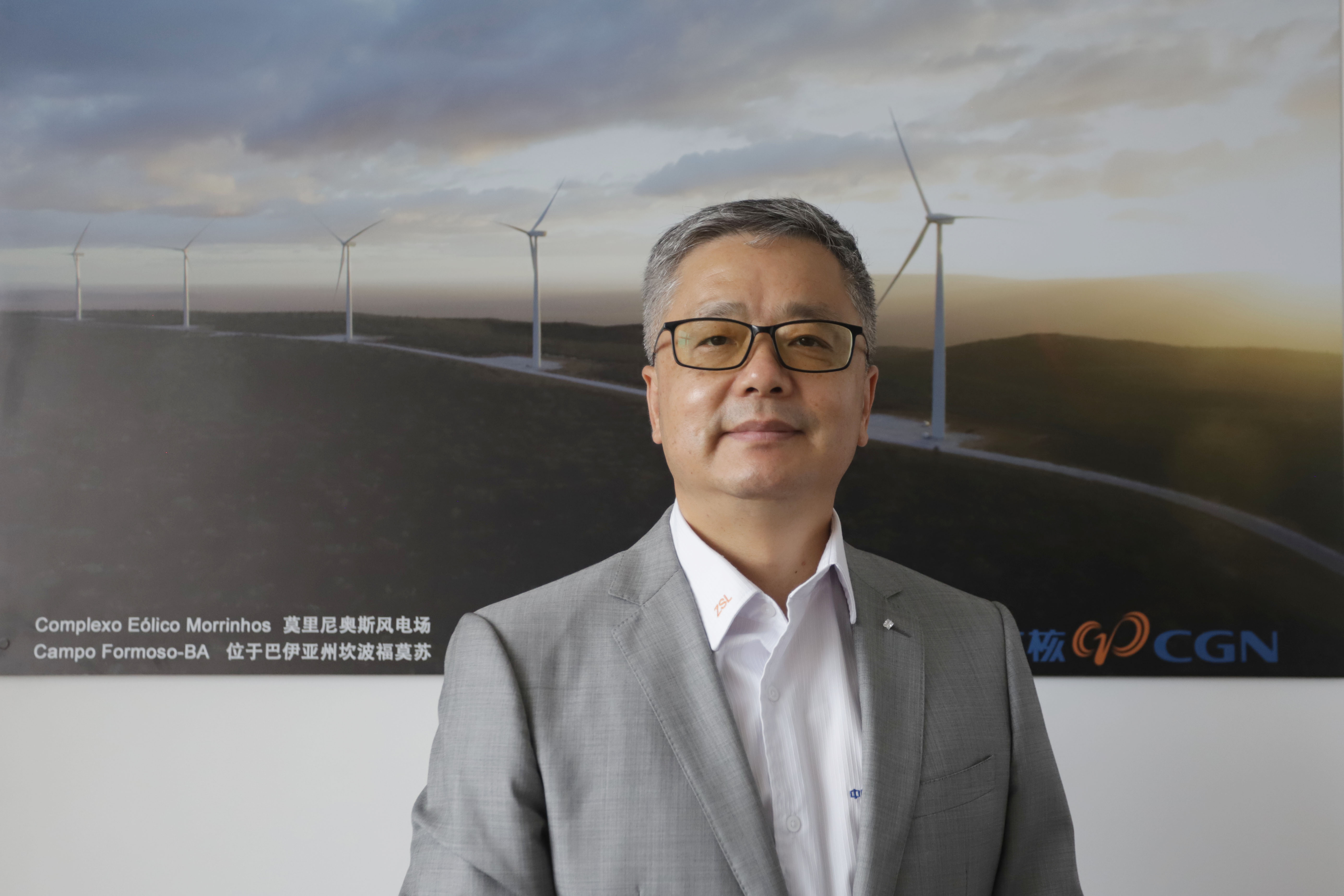 Photo shows Zhang Songlin, board chairman and general manager of CGN Brazil.
Silvia da Rocha, chief compliance officer of CGN Brazil said that the company' s main goal is to support Brazil to achieve a greener future and meet the target of sustainability, and bring more consciousness in society and guarantee a better world to the next generation.
"China has technology and innovation, and Brazil is willing to adjust the (power) matrix. Therefore, it is necessary and appropriate for China and Brazil to cooperate in the clean energy sector," Zhang added.
(Contributed by Luo Jingjing, edited by Bao Nuomin with Xinhua Silk Road, baonuomin@xinhua.org)