China is building the "Linglong-1," a small modular reactor (SMR) in the country's southern island province of Hainan. It's the world's first of this type of reactor to be approved by the International Atomic Energy Agency (IAEA), and it intends to serve the region's diverse power needs.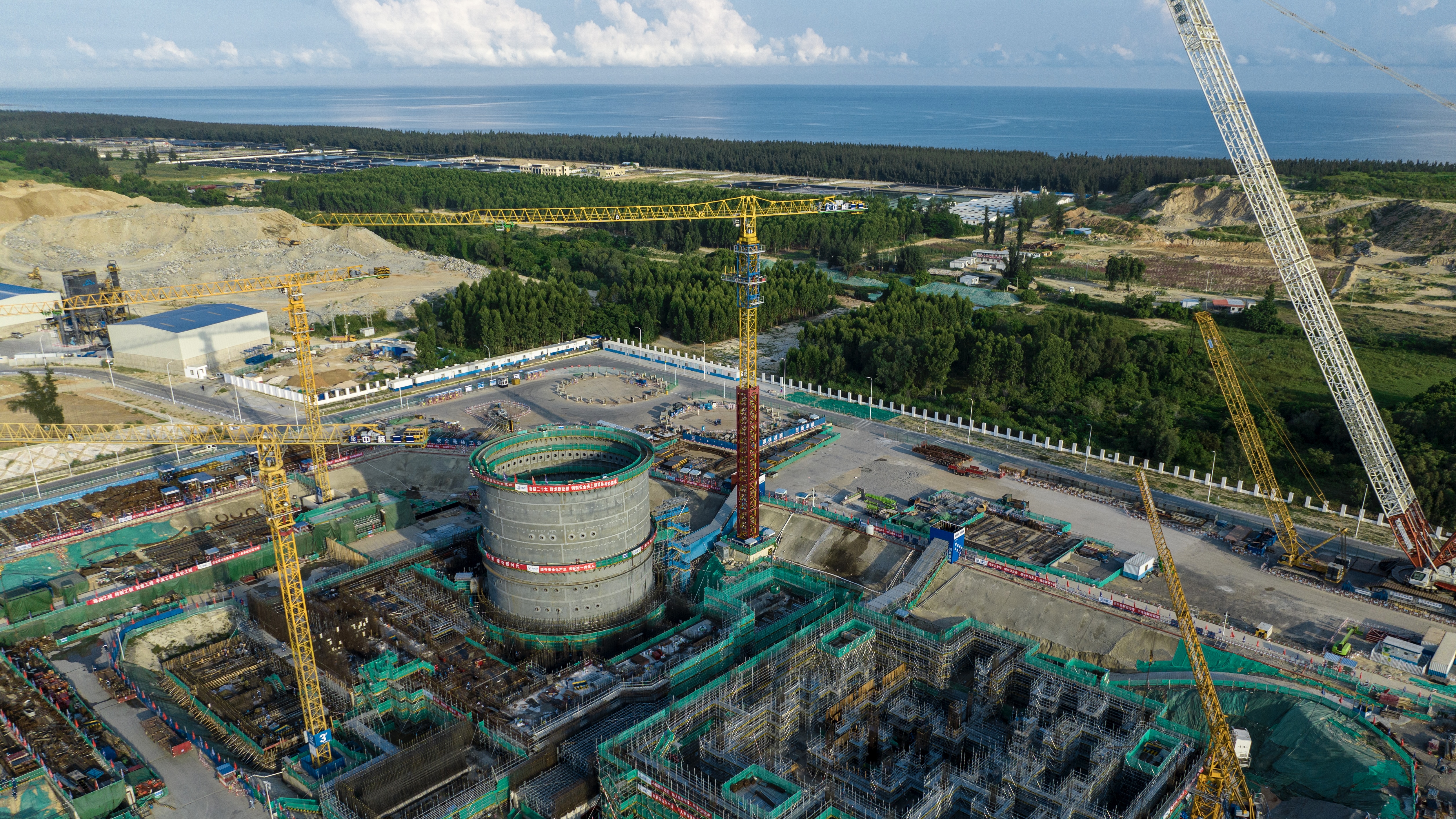 A design sketch of a completed Linglong-1 power unit. /Hainan Nuclear Power
"We believe that there will be a trend of nuclear energy because it can be close to the load centers and based on customization," said Qu Yong, deputy chief engineer at Hainan Nuclear Power Co., Ltd.
"Each standard SMR module could provide 100 megawatts of load, and it can be perfectly coupled with user's needs," he added.
The expert said that the reactor integrated the key components of conventional reactors into just one and there is a focus on safety, with measures that can operate without human intervention.
The Linglong-1 SMR reactor integrates the key components of conventional reactors into just one. /Hainan Nuclear Power
SMRs, including microreactors (MRs), are expected to play an increasingly important role in ensuring energy security, as well as the global energy transition to net zero carbon, according to IAEA.
"Take Hainan Island for example. We used to rely on coal, oil and gas, and we got a relatively higher cost of transporting them here. Nuclear energy offers a new option. During the global energy crisis in recent years, many countries have been considering using the SMR technology," said Qu Yong.
More than 80 SMR designs are under development in 19 countries and two SMR units are already in operation in China and Russia, according to the latest figures from the IAEA.
Workers are busy at the construction site of Linglong-1 at Changjiang Nuclear Power Plant. /Hainan Nuclear Power
The construction of the demonstration project of China's Linglong-1 began in July 2021 and it's proceeding on schedule.
"Its main construction period is 20 months. We will finish building the six major structures of the project during the period and then, we will go into the installation phase," said Jiang Wenlin, a senior engineer from China Nuclear Industry 22nd Construction Company responsible for the construction of Linglong-1.
Among the first planned users of the new power source at the plant will be a local desalinator and a neighboring industrial park.
Those early and valuable operational experiences, in terms of safety and economic competitiveness will help plan for Linglong-1's future applications and wide deployment.

---

Source: CGTN, 23-Aug-2022. https://news.cgtn.com/news/2022-08-22/China-is-building-world-s-first-commercial-land-based-SMR-1cI8GcIqAuY/index.html